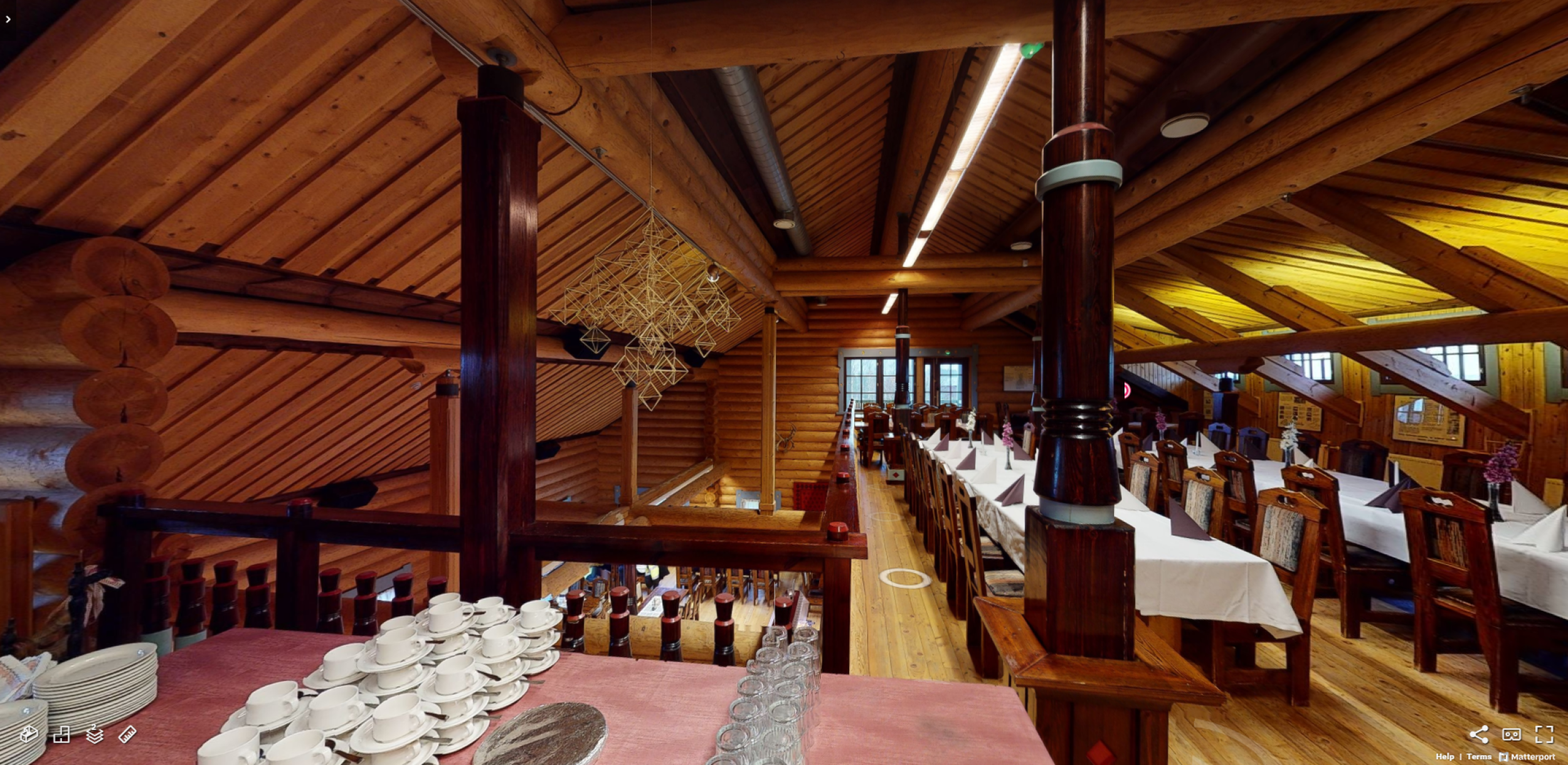 Experience the tasty Karelian life style
Restaurant Parppeinpirtti, standing on a hill near Ilomantsi, is a good place to sample genuine Karelian fare. The restaurant is a part of Parppeinvaara Bardic Village, in which the tradition of poem-singing, Karelian cuisine, war-time events and nature in Ilomantsi are brought to life in the exhibitions and the buildings. 
With 160 seats the restaurant is a popular venue for celebrations and receptions. The guests are served with genuine Karelian hospitality and professionality. The restaurant is open year round. The summer café is open daily from June to August. From the bakery you can purchase hand-made Karelian pasties.