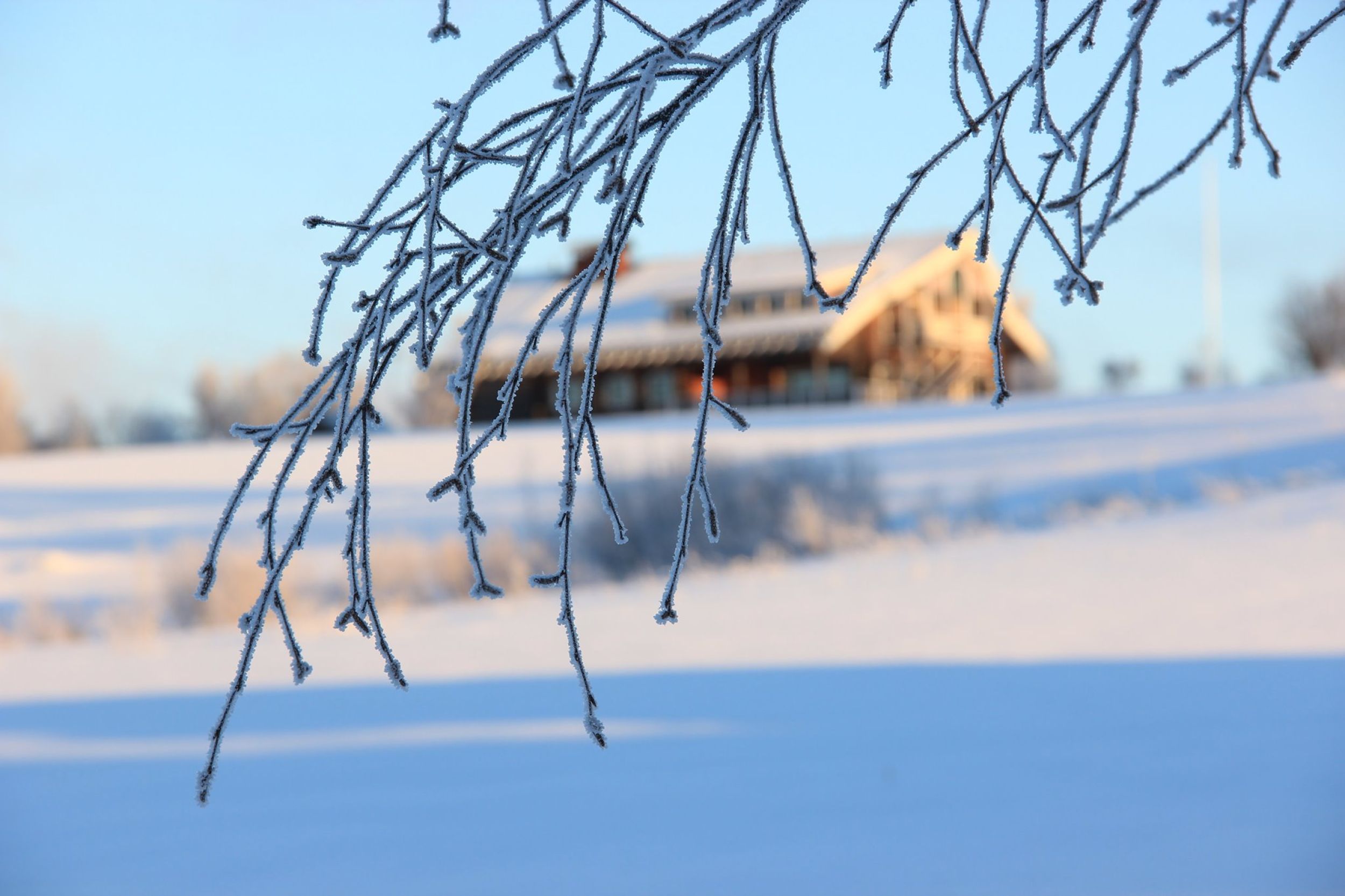 History
Swedish anthropologist Gustaf Retzius and his travelling companions Erik Nordenson and Christian Lovén wandered around Finland in 1873. Retzius had seen Finnish zithers ('kantele') in a museum collection in Helsinki and he wished to meet kantele-players on his journey. In Ilomantsi he was finally introduced to the old man of Parppei who happened to be a player of kantele.
"He walked towards us carrying a black string instrument, the kantele, in his hands. The vision of him left us all in awe. It was an apparition, as if a ghost had manifested itself in front of us. A misty character from the past that looked just like Väinämöinen, the hero of the national epic of Finland, the Kalevala."
Parppeinvaara experienced its revival at the turn of the 1950s and 1960s. The idea to exhibit Karelian culture was truly realized when the Bard´s House was finished in 1964. The architect of the House was Aulis Kalma. The Bard´s House was built in the traditional Karelian style. As the amount of visitors increased, another building, Kestipirtti, was constructed to serve as a restaurant. This building serves nowadays as an animal museum Mesikkä. Restaurant Parppeinpirtti was built on top of a hill in 1992 to serve the ever increasing number of travelers.
If you are interested in Karelia and want to experience the Karelian life style, you should head to Pappeinvaara, Ilomantsi. Marjo Niiranen, the owner of the restaurant and the hostess of Parppei, will welcome you warmly and the fair maidens of the hills will lead you to fest upon the Karelian delicacies. Fill your bellies on our buffet while listening to beautiful kantele-music. The spirit and smells of this Karelian building set the mood and while you gaze out of the window and look at the scenery, you cannot help but thinking: "Karelia, we have found you".